Upward Bound
Upward Bound is a federally funded, early intervention program that helps high school students develop the skills and motivation they need to succeed in high school. Students are provided with the necessary tools and resources to enter and be successful in college. To achieve these goals, Upward Bound provides academic support, social and cultural enrichment, and opportunities for personal growth, to qualifying students, free of cost.
Students who are in 9th or 10th grade, exhibit academic potential, and show a desire to enroll in college are encouraged to apply to the Upward Bound program. Participants remain in the Upward Bound program through graduation from high school.
Current Upward Bound Students
Are you already a student that is participating in Upward Bound? Visit our UB student website that includes handbook and policies, Summer Academy information and Academic Year resources.
Services & Programming
Academic Year Activities
Participate in various academic and personal enrichment activities
Weekend Academy includes tutoring programs, SAT/ACT preparation, personal development activities, college visits
Weekly one-on-one meetings with Upward Bound academic coordinators
Summer Academy
Six-week residential program on App State's campus provides exposure to college and on-campus living
Enroll in courses in core subjects such as math, science, and English, as well as electives related to visual arts, performing arts, and physical education
Engage in community service projects
Visit college campuses across the state of North Carolina
Travel to various locations such as Washington D.C. and the North Carolina coast
Latest News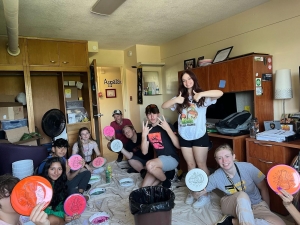 "My hope was that this would be an experience that they bring back home with them to encourage them to get outside and be active while playi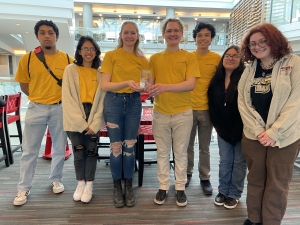 Congratulations to the Appalachian State Upward Bound Scholars' Bowl teams that participated the in the NC TRIO State Student Initiative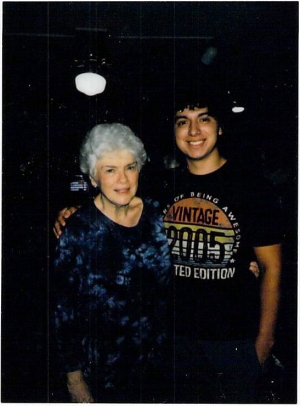 Upward Bound is doing good things, not only for the students they serve, but for families and the High Country Community as a whole. 
Work for Upward Bound
Upward Bound is currently seeking qualified applicants for summer employment.
Resident Advisor - Applicants must currently be an Appalachian State University sophomore, junior, senior, graduate student, or graduate who is interested in working with high school students and has a strong academic record.
Research Mentor - Applicants must be current App State faculty, graduate students, recent graduates, undergraduates, or staff.