About
College Access Partnerships (CAP) supports students from the Appalachian region of North Carolina to find their own unique path to postsecondary education and achieve their dreams.
We accomplish this by supporting the work of teachers, counselors, and educators, along with providing direct services to students.
We believe the best way for our region to grow economically is to educate our students beyond high school. Our job, collectively, is to help students explore possibilities for careers and then match those aspirations to degree programs at the local community college or a four-year university.
Vision
All students of the North Carolina Appalachian region will be college ready.
Mission
College Access Partnerships is committed to building strategic partnerships to strengthen our local communities through college access and success.
Programs
College Access Partnerships is made up of several large federal and private grant programs which include: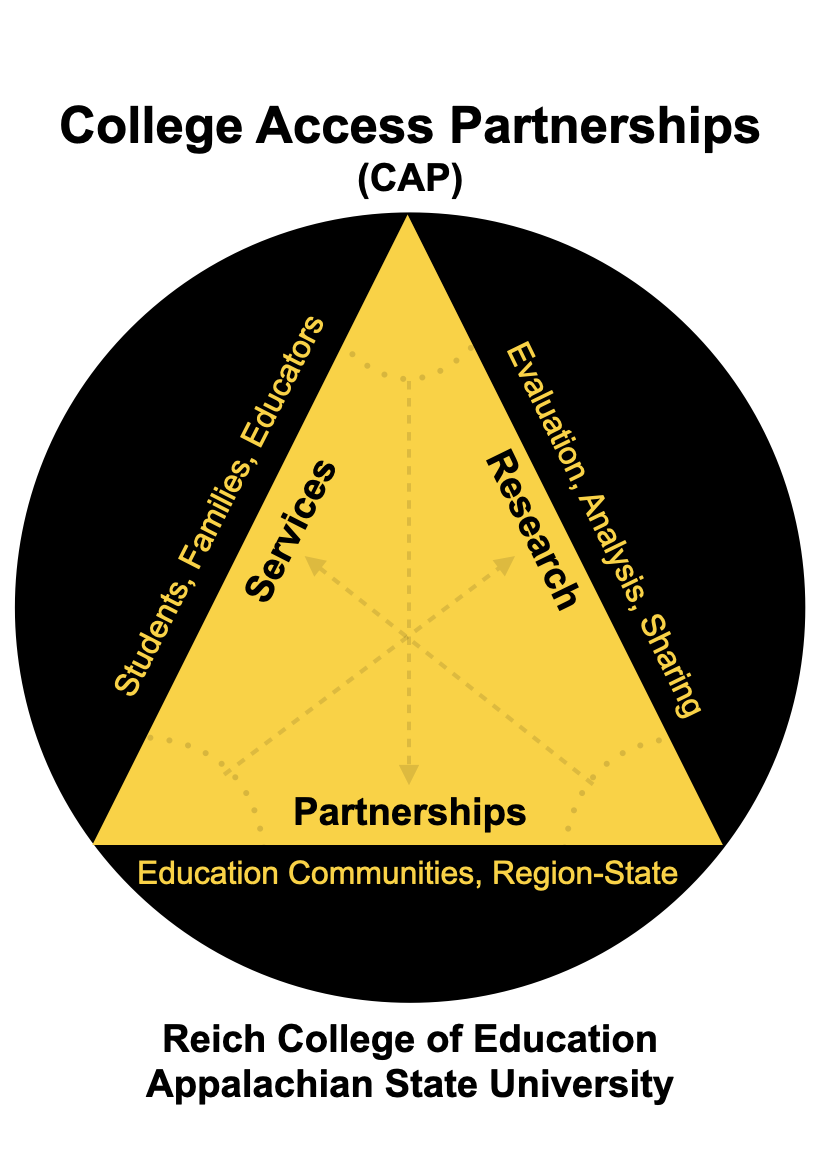 Our Model
Our model focuses on 3 core priorities that serve as the foundation for everything we do.
Partnerships
Build partnerships to solve big challenges in education.
(Education, Communities, Region-State)
Services
Design and implement services that impact students, families, and educators in our region and state.
(Students, Families, Educators)
Research
Conduct evaluation and research on our programs, share with the field, and recommend strategies and policy.
(Evaluation, Research, Stories)