The Rural Teacher Leadership Network (RTLN), is designed to bring together diverse groups of educators across North Carolina who seek to strengthen their practice, foster community with teacher leaders from across other rural districts, and develop their leadership capacity to guide other teachers in their schools. The network creates a strong and lasting community of rural educators with a focus on equity, trauma-informed practice, global education, and teacher leadership. Educators completing the RTLN program generally communicate an appreciation for the collaboration opportunities with their peers and increased preparedness to use the knowledge learned to benefit each student in their classes.
Today, we are pleased to announce the launching of a western RTLN cohort in collaboration with an additional partner, GEAR UP at Appalachian State University. GEAR UP is a federally funded grant program through the U.S. Department of Education which serves Allegany, Ashe, Burke, Clay, Graham, Madison, Swain, Watauga, Wilkes, and Yancey counties. "We are thrilled to provide this opportunity to educators in the western region of the state. Every child benefits when educators are provided the tools and resources to meet the growing needs of a diverse student population," said Dr. Deanna Townsend-Smith, the Flood Center's Senior Director.
Established partners in this work include LEADING Edge Learning, Participate Learning, Dudley Flood Center for Educational Equity & Opportunity (Flood Center), Center for Resilience & Learning.
Corinne Smith, Director of GEAR UP at Appalachian State University said, "Western North Carolina represents a strong network of seasoned educators that can help build the region's capacity for growing our own leaders within schools. Launching RTLN in the west gives these deserving teachers the opportunity to explore their pathways to leadership, which will ultimately lead to positive outcomes in our GEAR UP schools."
Educators in these districts applied for participation in RTLN; participants were admitted through a rigorous selection process, and will receive a stipend to support their participation in the program. We would like to congratulate these cohort members, who are listed below.
2023 - 2024 Rural Teacher Leader West Network:
Lucas Pasley, Alleghany County
Sarah Beckworth, Ashe County
Torrey Annas, Burke County
Angel Barnsback, Burke County
Tim Gallagher, Burke County
Heidi Galloway, Burke County
Kelly Del Gatto, Burke County
Eric Minetola, Burke County
Bridget Newman, Burke County
Amy Zittel, Burke County
Carla Beck, Clay County
Jill White, Clay County
Karla Jones, Graham County
Lisa Keener, Graham County
Karen Lail, Graham County
Josiah R Johnston, Madison County
Amelia Allman, Swain County
Romona Parsons, Swain County
Cori Braxton, Watauga County
Susan Irving, Watauga County
Blakely Lord, Watauga County
Sandra Ruppert, Watauga County
Danielle Stewart, Watauga County
Genal West, Watauga County
Jamie Miles, Wilkes County
Hannah Reece, Wilkes County
Amber Roark, Wilkes County
Brandy Sappington, Wilkes County
Heather Austin, Yancey County
Michelle Geouge, Yancey County
Leslie Hilliard, Yancy County
Sarah Laws, Yancey County
Sallie Senseney, Yancey County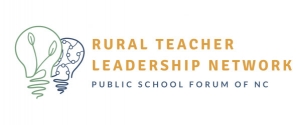 Tags: