A new partnership between GEAR UP and Participate Learning seeks to join forces with 10 western North Carolina school districts to help promote college and career readiness through leadership development that will help students thrive in an interconnected global economy.
Through this new partnership, GEAR UP will enable schools to implement Participate Learning's Global Leaders, a framework that integrates into existing school priorities and provides training and resources to enhance each school's ability to prepare students for the jobs of tomorrow.
By making Global Leaders available in eligible districts, GEAR UP (Gaining Early Awareness and Readiness for Undergraduate Programs) is fulfilling its mission to increase the number of students who are prepared to enter and succeed in postsecondary education immediately after high school. The partnership fits because Global Leaders focuses on developing the same core competencies that schools have identified as crucial to students succeeding in the international economy and becoming the leaders that their local communities need.
Eligible schools and districts must choose to participate in this new partnership. Eligible districts are: Alleghany, Ashe, Burke, Clay, Graham, Madison, Swain, Watauga, Wilkes, and Yancey county schools. Within those districts, 26 individual schools are eligible to join this partnership.
"When a GEAR UP student graduates, we want every student to be ready for their next step after high school. We're thrilled that the Global Leaders framework gives our students an opportunity to develop critical skills that will set them up for success in their postsecondary pursuits," said Corinne Smith, Director of GEAR UP at Appalachian State University.
Graham County Schools already has joined this new partnership, embracing this chance to enhance opportunities for their students, according to Superintendent Angie Knight.
"Graham County Schools is thrilled to partner with Participate Learning and GEAR UP to purposefully level the playing field for achievement gaps in our rural district," Knight said. "Bringing global connections to everyday learning will broaden the scope of success for our students as they grow into responsible, well rounded and productive citizens."
For more than 35 years, Participate Learning has partnered with schools and districts to develop language proficiency and cultural competency that empowers educators to prepare students for the global marketplace. Through Global Leaders, Participate Learning helps schools infuse real-world learning opportunities and action projects across grade levels, subject areas and school-wide activities. As a result, Global Leaders promotes career readiness by preparing students to solve real-world problems.
Participate Learning provides participating Global Leaders schools with a wide variety of support, including teacher professional development, implementation strategies, leadership coaching, exemplar activities, and a Global Leaders classroom kit. This support is tailored to align to each school's existing priorities.
As teachers progress through the Global Leaders journey, GEAR UP will pay them a stipend of up to $1,500, $500 for each Global Leader designation they earn.
"We're excited to be part of this groundbreaking partnership with GEAR UP and look forward to working with school districts that share our vision of how developing problem solving skills with an international perspective creates future leaders ready to address the challenges of their local communities," said Jake Henry, Chief Academic Officer at Participate Learning.
To Join the Partnership, eligible districts and schools should contact Doug Thompson, Assistant Director of Curriculum and Instructional Design for GEAR UP, at thompsondm2@appstate.edu.
About Appalachian State University - GEAR UP
GEAR UP (Gaining Early Awareness and Readiness for Undergraduate Programs) is a federally funded college access program through the U.S. Department of Education designed to increase the number of students who are prepared to enter and succeed in postsecondary education immediately after high school. As part of the College Access Partnerships at Appalachian State University, GEAR UP provides a wide range of research-grounded services to students, families, and teachers to improve college-going mindsets, high school graduation rates, and postsecondary enrollment rates. For more information, visitgearup.appstate.edu.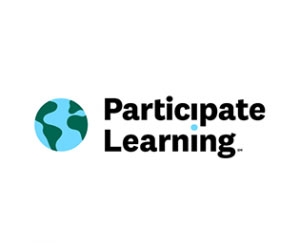 Tags: