Time to load the buses! Fasten your seatbelts and prepare for a summer of adventure and exploration! Well, that's what we wanted GEAR UP college bus tours to be for our students at least. Appalachian State GEAR UP's college bus tours took students on an inspiring journey, visiting college campuses all over North Carolina and along the way gave students an opportunity to dream about their futures after high school. The tours, organized by the Gaining Early Awareness and Readiness for Undergraduate Programs (GEAR UP), aimed to broaden horizons and open doors to higher education through engaging experiences across the state, while enjoying some fun, hands-on learning experiences along the way.
GEAR UP: Empowering Dreams
For many young students, the prospect of attending college can feel like an unattainable dream. However, thanks to initiatives like Appalachian State GEAR UP, these dreams are being nurtured and encouraged. GEAR UP is committed to fostering academic excellence, promoting college readiness, and providing equitable access for students from rural and more distant communities.
Summer Bus Tours: A Pathway to Aspiration
The summer bus tours served as a perfect embodiment of GEAR UP's mission. Over three months and over 230 enthusiastic rising 10th-grade students from western NC embarked on six exciting quests to explore various campuses and programs of study across North Carolina. From marine biology at Cape Fear Community College to Industrial Design at NC State University, the carefully planned itineraries offered students an opportunity to envision future careers and pathways toward those careers after high school. They visited NC's world-class institutions such as the University of North Carolina at Chapel Hill, Elon University, University of North Carolina Charlotte, and many others.
For many of the students, this was their first encounter with college campuses, sparking curiosity and igniting a passion for what comes after high school- obtainable possibilities. The tours aimed to foster an understanding of the college experience, making it relevant, relatable, and achievable to these young scholars.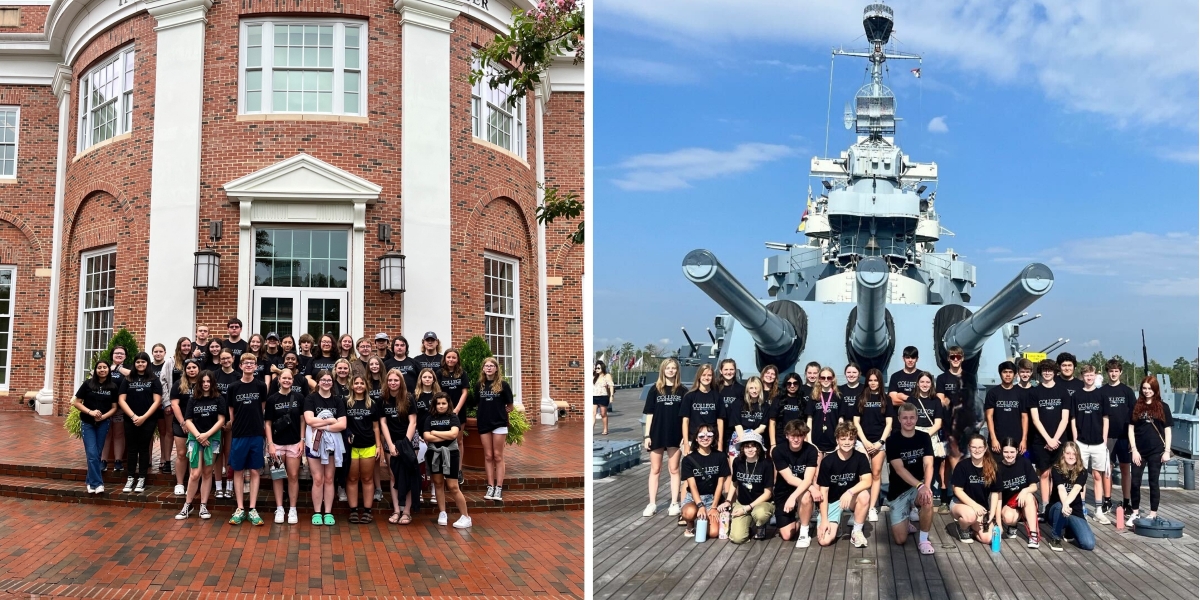 Eye-Opening Experiences
Each campus visit was a unique experience that left a profound impact on the participating students. Walking through their potential future halls, GEAR UP scholars engaged with currently enrolled college students and took part in viewing cutting-edge research facilities, all of which instilled the awareness of what was possible. The impact of these experiences were captured in comments shared by the scholars; many marveled at the incredible libraries on each campus. One such comment shared by a Madison County student about one of the UNC-Chapel Hill libraries stated,
"Wow! This library changes everything I thought college might be like! I could live in a place like this."
Beyond academic exploration, the tours also incorporated fun activities and team-building exercises, which created a supportive and encouraging atmosphere among the participants, building a culture of community and inclusion. And to make the most of the opportunity on the road, additional meaningful activities were included such as visiting the Morehead Planetarium, exposure to career opportunities and history at the NASCAR museum, learning about the ecology of the Cape Fear River on a riverboat adventure, and other field trips to places like the USS North Carolina and the NC Aquarium. For many students, it was their first time to experience the awe and wonder of the Atlantic Ocean! In the end, the seeds of friendships were planted and nourished, creating a network of like-minded individuals all sharing the aspiration of pursuing higher education.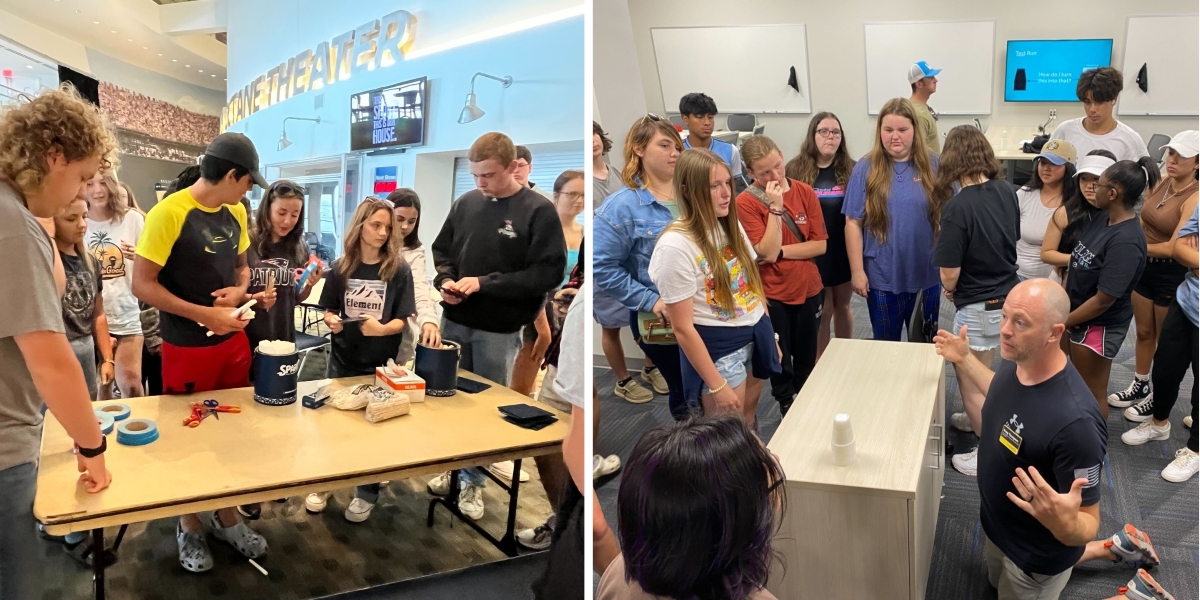 Empowering the Future
Appalachian State GEAR UP's summer bus tours achieved more than just visits to campuses, they empowered students with confidence, establishing the vision and reality that attending college was indeed within their reach. Armed with newfound knowledge, inspiration, and the support of dedicated mentors and counselors, these students are now equipped to embark on their own academic journeys.
The impact of the summer tours extends beyond the individual level, as many students returned to their communities with a newfound determination to advocate for higher education opportunities for all. GEAR UP's ripple effect is bound to foster a culture of aspiration and learning, enriching the lives of countless others.
A Grateful Acknowledgment
The success of the summer college bus tours would not have been possible without the unwavering support of Appalachian State GEAR UP, passionate educators, supportive school leaders, parents, generous sponsors who believe in the transformative power of education, and of course the campuses that we were able to visit.
As the bus wheels roll to a stop, students disembarked with hopeful hearts. This year's summer tours left an indelible mark on all involved. For these young dreamers, the journey has just begun, and the future is filled with limitless possibilities.
Until next time, keep dreaming big and reaching for the stars!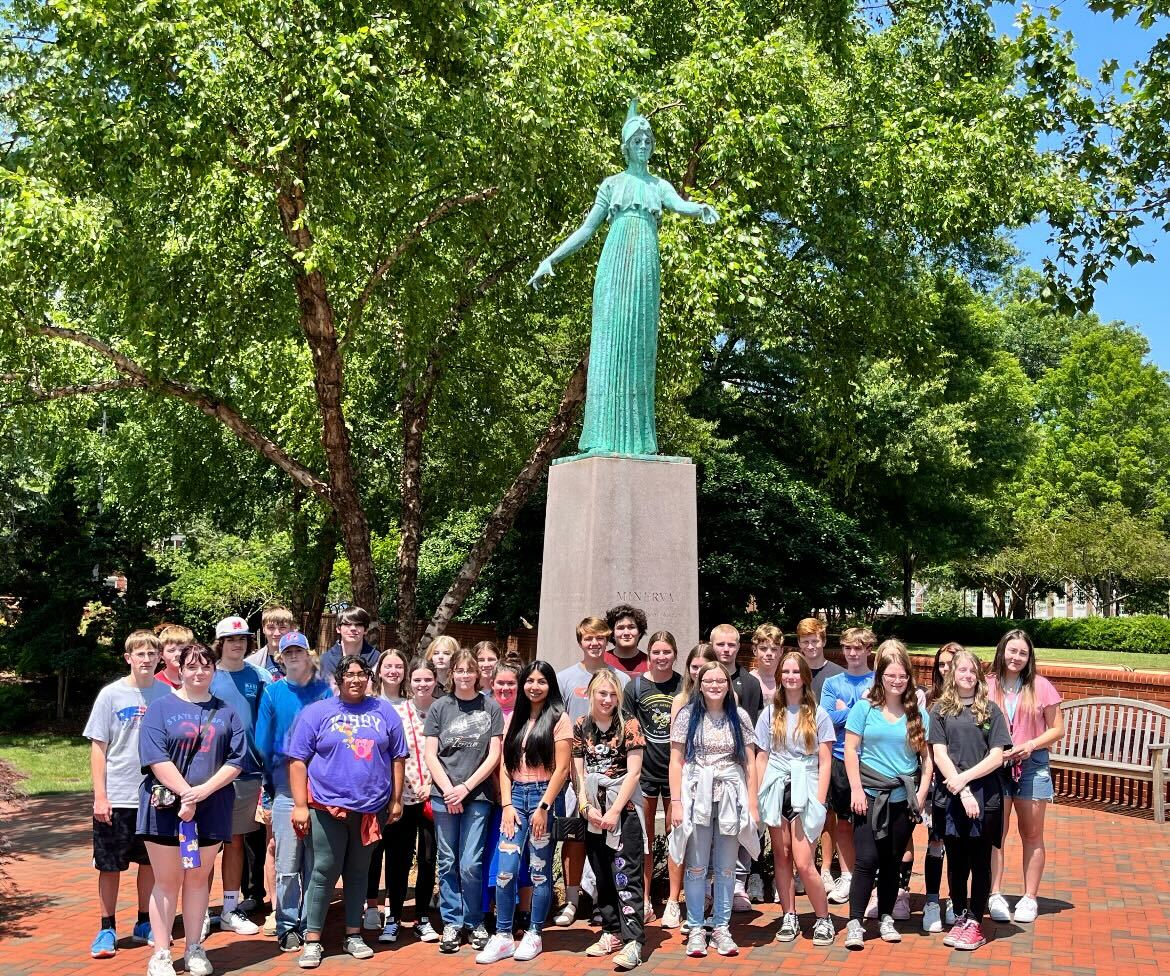 Written by Hannah Langley and Wes Calbreath
Edited by Rachel Nave-Lewis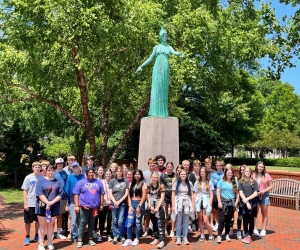 Tags: